biggboss17 India has emerged as a captivating reality TV show, captivating the hearts and minds of millions across the nation. In this article, we delve into the phenomenon that is Bigg Boss India, exploring its allure, impact, and what sets it apart as a cultural phenomenon.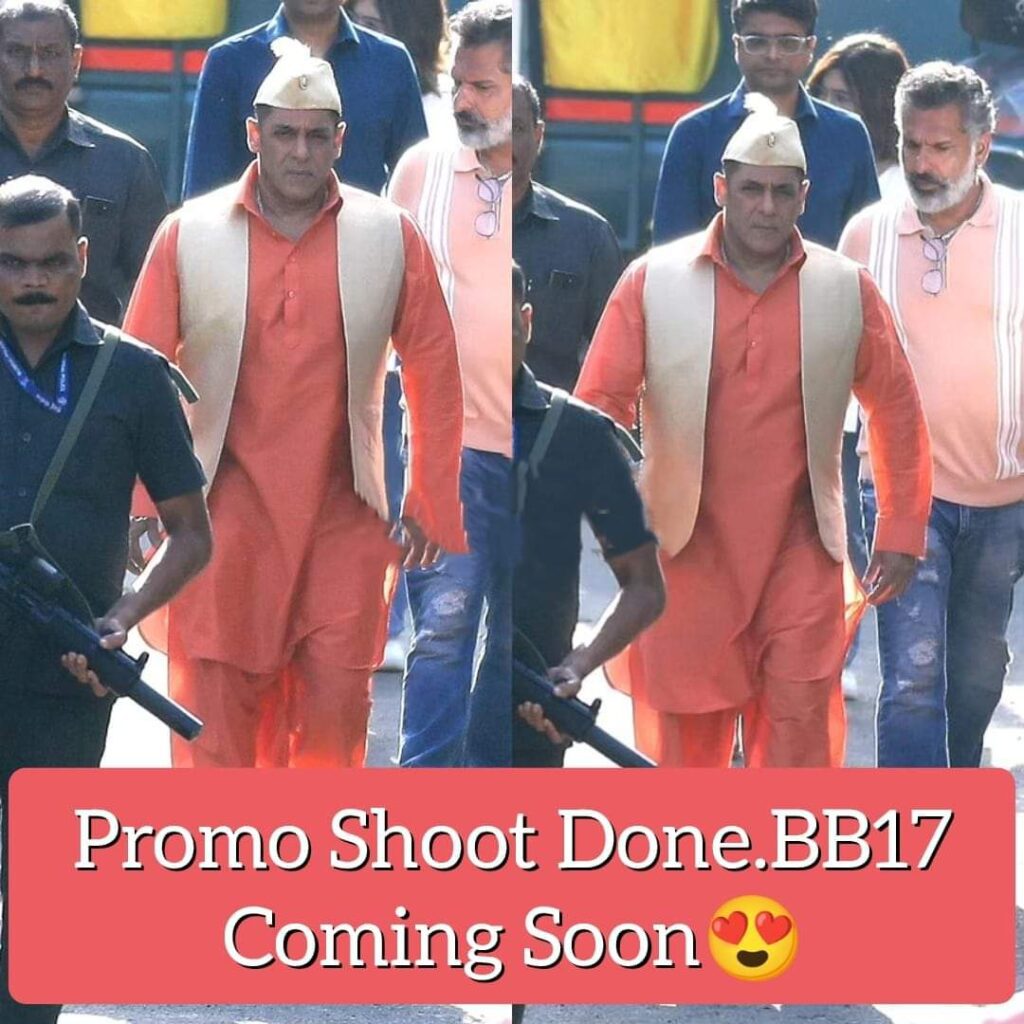 biggboss17 Host
Bollywood superstar Salman Khan is prepared for the forthcoming 17th season of Bigg Boss, a well-known reality television programme.
Salman has hosted the programme for the last 13 seasons, and the current season will mark his 14th consecutive year doing so.
The actor was recently seen in Mumbai filming a commercial. According to a Zoom report, Salman has already begun filming the promos. The website even published a couple photographs of the actor wearing an orange Pathani and a golden jacket.
According to the source, Salman was scheduled to begin shooting the Bigg Boss 17 promo on September 5 at 2:00 p.m. But the actor didn't show up until after 4:00 PM. And the new outlet posted images of him visiting the sets under strong security.
biggboss 17 contestant
The upcoming season, hosted by Salman Khan, is anticipated to start in October. Bigg Boss has a fresh theme, avatar, style, and participants for each season. According to some rumours, BB17 will have a singles vs. couples theme, and among the contestants who could enter the BB House are Seema Haider, Sachin Meena, Ankita Lokhande, Harsh Beniwal, and Abhishek Malhan. Fans will have to wait about a month for the start of the next season as an official announcement from the show's creators and the channel is still waiting.
biggboss 17 Starting date
There are reports that Bigg Boss 17 will be on air in mid October. The show starts every year approximately in the first week of October. The date of the show being on air has not been announced yet.